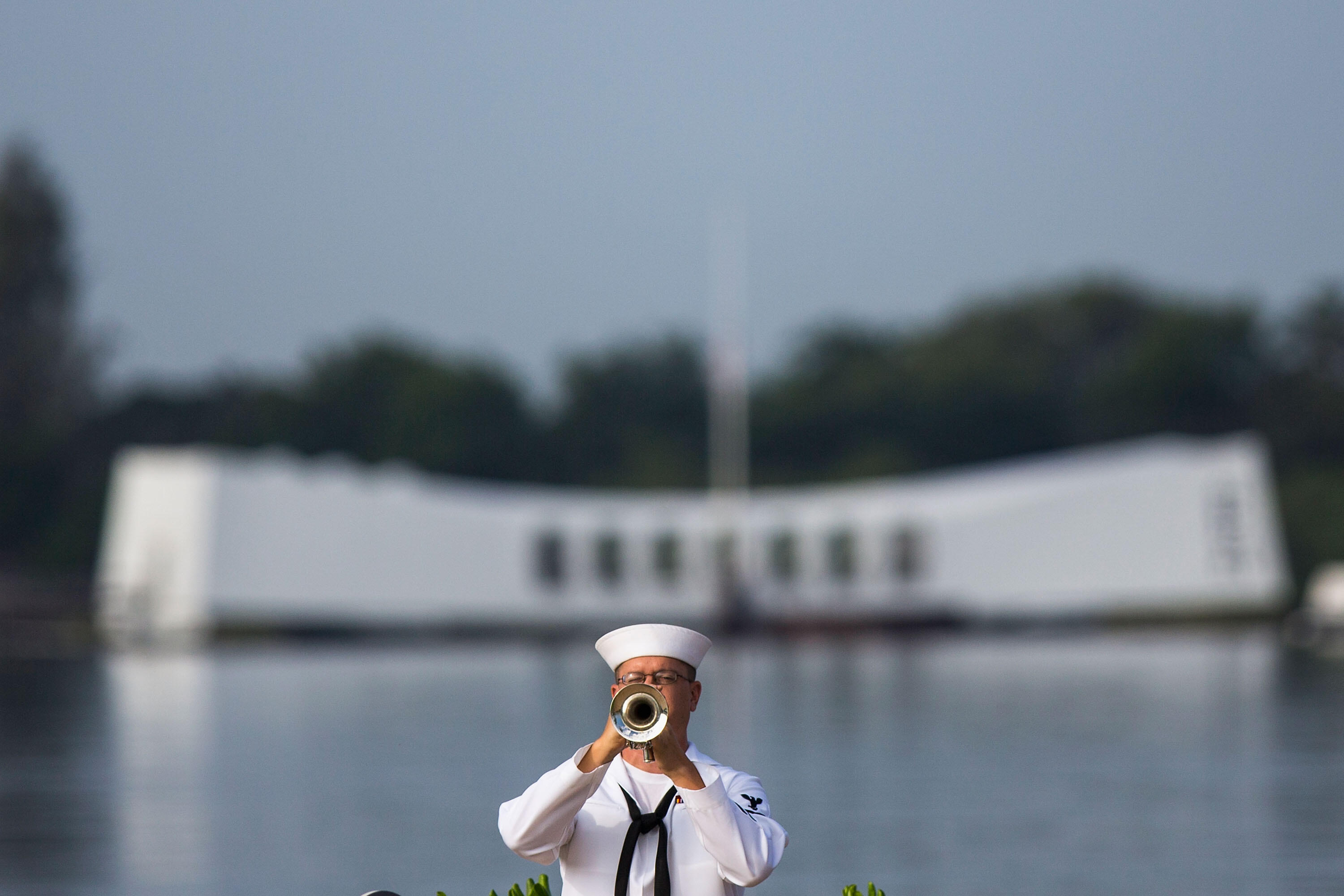 A Texas sailor who was killed in the Japanese attack on Pearl Harbor will finally be returned to his home town of Raymondville for a funeral ceremony with military honors on Saturday, the 78th anniversary of his death.
Victory Tumlinson was a 19 year old crewman on board the USS Oklahoma on December 7, 1941 when it was hit by three torpedoes from aircraft launched from the the Japanese carriers Akagi and Kaga. Tumlinson was among 429 of her officers and men who lost their lives on the 'Day of Infamy'
For more than seventy years, the son of Texas was interred at the National Memorial Cemetery of the Pacific.
But in 2015, new DNA technology allowed the sailor's remains to be positively identified, and his status was changed to 'accounted for.
World Two veterans will be among those who will celebrate Tumlinson's sacrifice when he is laid to rest, finally back home in Texas, on Saturday.
Photo: Getty Images