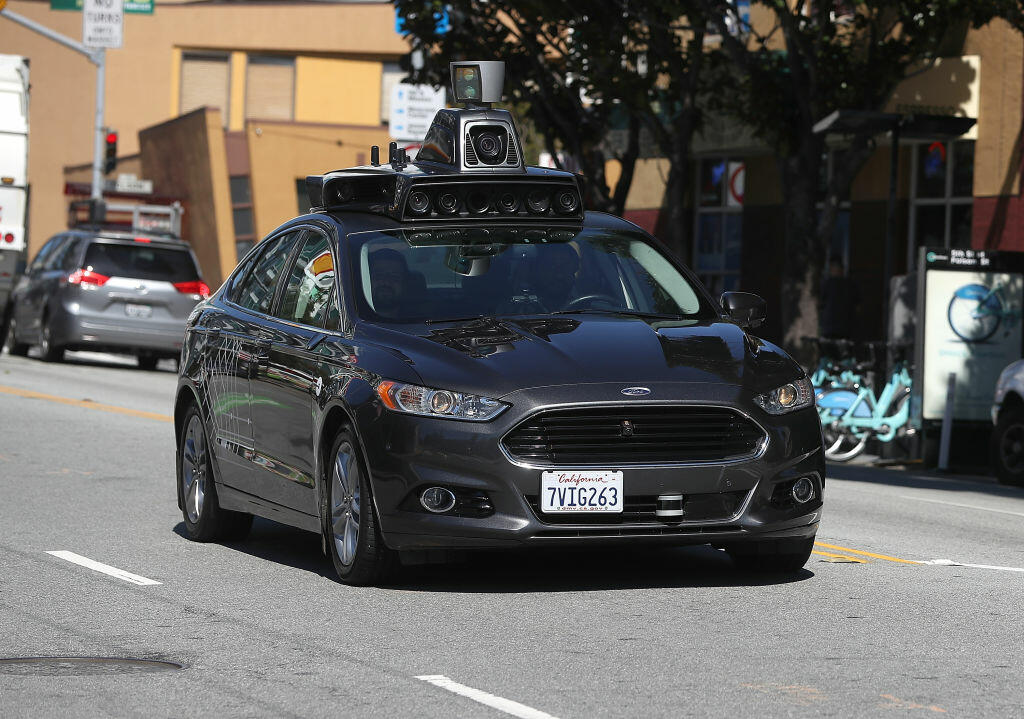 With autonomous vehicles a very real possibility to appear on Texas roads in the coming few years, the Texas Legislature this week will hold its first hearing on how to regulate and insure the safety of self driving cars.
Among the items lawmakers will examine will be whether autonomous vehicles, at least in their early years, should be restricted to designated lanes on streets and highways.
Ed Seymore at the Texas Transportation Institute at Texas A&M, say snow is a good time to debate these issues, because the vehicles are still a ways from becoming commonplace.
"Automated vehicles struggle with unknown conditions," he said. "You can think about weather, work zones, and large potholes, he said.
But automakers, as well as companies like Uber and Apple, have automated vehicles on the drawing board. A self driving bus was recently shown off for participants in the National League of Cities conference in San Antonio.
"It is not available yet, but there is a move in the industry to move that technology to transit vehicles," he said.
Transit vehicles, think airport shuttles, are seen as the most likely first step for autonomous vehicles, due to their limited range, and the fact that they frequently drive over the same routes again and again.
The Legislature will be wrestling with legal questions, like what sort of drivers license is needed to drive an autonomous vehicles, and whether a person who is operating an autonomous vehicle while intoxicated is guilty of drunk driving.
Seymore and other scientists are interested in self driving vehicles for their ability to save lives.
"We're still killing about 40,000 people a year in vehicles, and the ability of those vehicles to reduce those numbers is a good thing."
In fact, the Texas Transportation Commission says driver error is responsible for some 97% of all motor vehicle fatalities in the state, and cutting the driver out of the equation would be a major step toward making the roads safer.
Photo: Getty Images