Military: Border Wall Would Not Stop Drug, Immigrant Smugglers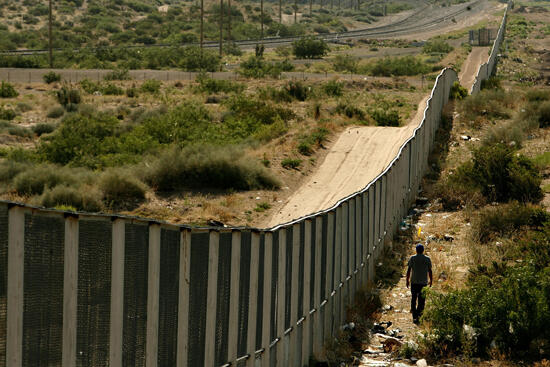 Faced with a future that includes a border wall, military leaders are telling congress that there will likely be a spillover effect as transnational criminal organizations will simply not stop shuttling drugs and people north.
"We found that when determined illegal traffickers meet a hard barrier on land, there is a percentage that will go to sea and try their hand there," Navy Vice Admiral Charles Ray told a House Homeland Security Committee hearing on cartel operations this week.
The Deputy Commandant for U.S. Coast Guard Operations says it's already happening... and a wall would, in his opinion, cause it to increase
."We see it on both sides of the country when it comes to immigrant smuggling and human trafficking, so I think there is a reasonable potential for that."
At a press conference this week, President Trump doubled down on his promise to build a wall, bragging that his administration has undertaken the most substantial border security measures in a generation to keep the nation safe. "And are now in the process of beginning to build a promised wall on the southern border, met with General -- now Secretary Kelly - yesterday and we're starting that process. And the wall is going to be a great wall and it's going to be a wall negotiated by me. The price is going to come down just like it has on everything else I've negotiated for the government. And we are going to have a wall that works, we're not gonna have a wall like they have now which is either non-existent or a joke."
Vice Admiral Ray says, currently in the Gulf of Mexico, a lack of resources means the Coast Guard can only attack and target 30-percent of known cartel cases.
Asked by Congressman Will Hurd (R-TX) what it would take to get to 100-percent, he said that will likely never happen.
"To raise it to the level that we'd like to see it, it's pretty straight forward. We need more Coast Guard cutters on the water."
PHOTO' GETTY